Reliable Sanitary
Sewer Lining
Services
We Utilize the Patented LMK No-Dig Technology to Do theJob, Saving You Time & Extra Costs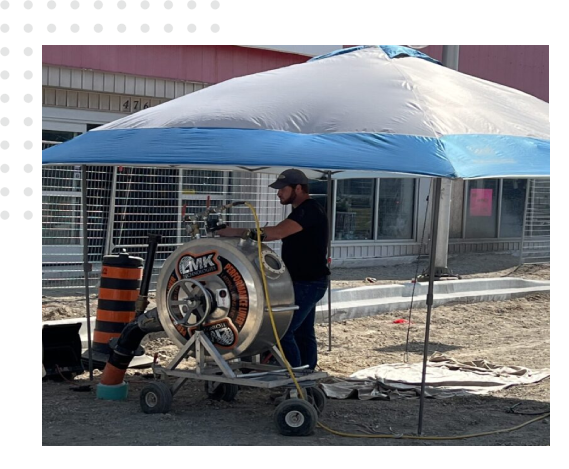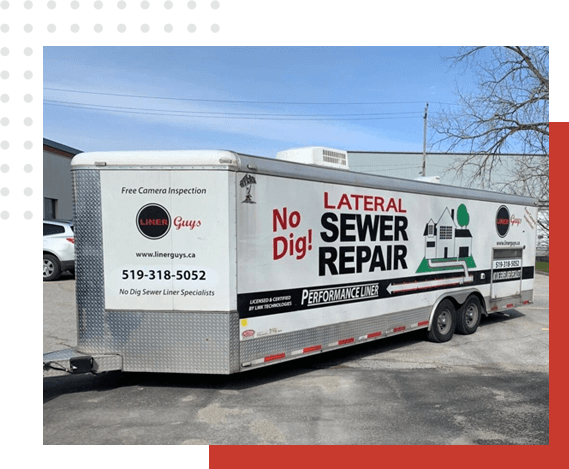 Cost-Effective Sewer Lining Services in

London, Ontario
We use a patented new-era technology that leaves no damage to your landscape and property. No digging means the problem can be fixed in a few hours, not days. Sanitary sewers are up and running by the end of the day, business as usual.
Previously, lateral linings were inserted from an excavation near the property line or near the house foundation. Excavation pits are messy and represent higher costs, restoration costs, more risk, and take more time to repair the defective lateral pipe.
Why Liner Guys, Inc. Is the

Right Choice for You!
Liner Guys Inc was created to service Southwestern Ontario in the area of lateral sewer re-lining using the latest and greatest No-Dig technology from LMK Technologies out of Chicago.
The company was established to provide this No-Dig lateral sewer re-lining service to an under-serviced market. Family, friends, and health are important in life.
Running and owning our own business will give us more opportunities to be with our families more often. Building a business that our children can run someday is important to us. We hope to create more jobs in the community and provide job security for other families.